Shanghai Sanqiang designs, fabricates and installs its systems under the ISO 9001:2008 registered quality management system and in compliance with the Good Manufacturing Practices Regulations.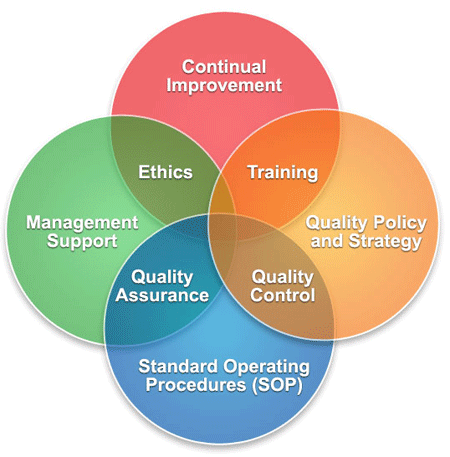 Material & Components Control: Sanqiang procedures ensure that all materials and components used during fabrication are covered by specification and inspected. This ensures that no substandard, rejected or obsolete parts are utilized. Sanqiang supplier management system guarantees that all vendors are approved through a rigorous qualification process and understand the quality requirements to ensure that only quality materials and components are supplied all the time. Supplier performance evaluation is carried out to monitor their reliability. Sanqiang guarantee the full traceability of all materials and components used, including the provision of certificates.


In Process Control: Sanqiang focuses mainly on welding and grinding techniques. The strength of seams and the quality of the polished surfaces ensure long service and operational efficiency. In Process control procedures make certain that all fabrication activities are done in accordance with the Welding Procedure Specifications (WPS) and that the standard operating procedures are followed. All welds are checked using the latest technologies to provide continuous monitoring of results.


FAT/SAT: Final test is carried out in the presence of the customer following the qualification protocol to guarantee the correct installation and operation of the system and verify that its performance satisfies all requirements specified in the URS.